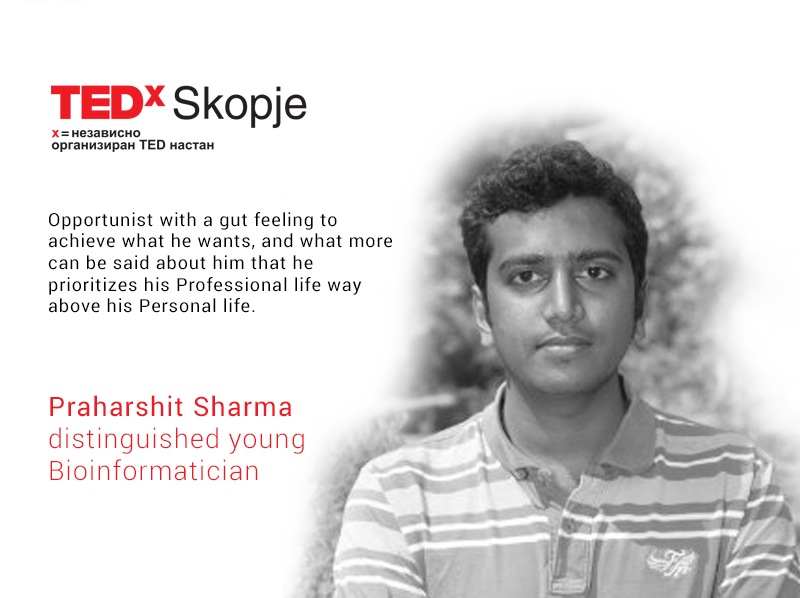 Praharshit Sharma, a Piscean by birth, is a distinguished young Bioinformatician – well-known in virtual Bioinformatics realm worldwide for his unconventional and uncanny networking skills.
That apart, he is an avid Science lover and Travel enthusiast, always seeking to combine Business with Pleasure – as he explores the world with a vision to spread peace, harmony and happiness.
Praharshit is an an Opportunist with a gut feeling to achieve what he wants, and what more can be said about him that he prioritizes his Professional life way above his Personal life.